About – OnTrack Essential Skills Database
Discover your perfect career
Join and discover Tahltan exclusive jobs–tailored to fit your life, no matter where you live, your education, or your job experience.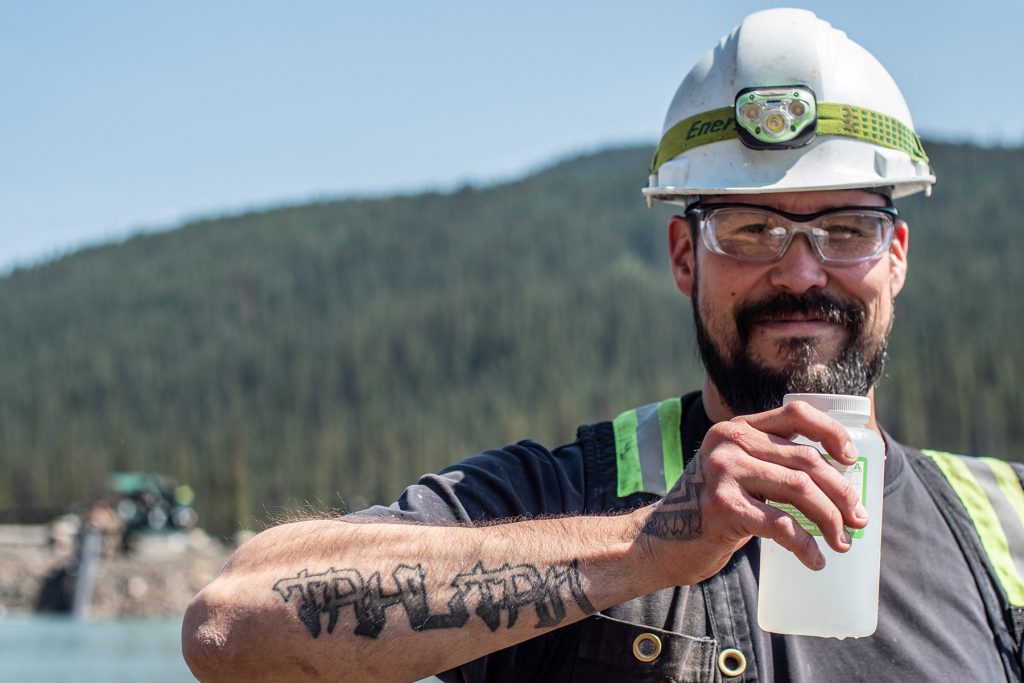 The Tahltan workforce is skilled, educated and talented. The resource development industry needs workers with a vested interest in their projects. We needed a tool to connect the two.
OnTrack connects Tahltan job-seekers with many ways to learn about opportunities and many ways to showcase their skills. It helps provide industry with the workforce it needs. We designed this cutting-edge tool specifically for the Tahltan workforce.
What are essential skills?
Do you live in a remote community? Hunt, fish or practice other cultural activities? Are you naturally curious? Do you love to problem solve? If so, you've developed essential skills.
These skills translate well to jobs in the resource industry. Resource companies working in Tahltan Territory are looking for you.
Essential skills are the fundamental skills we need to succeed at work and in life. They provide the foundation for learning all other skills. They enable us to evolve with our jobs and adapt to workplace change.
We assume people learn essential skills at school but that's not always the case. Not all the skills we learn in school we use at work or in life, and some of the skills we need in work and life aren't taught in school. Essential skills can be obvious on the job but they can be so hard to gauge and communicate.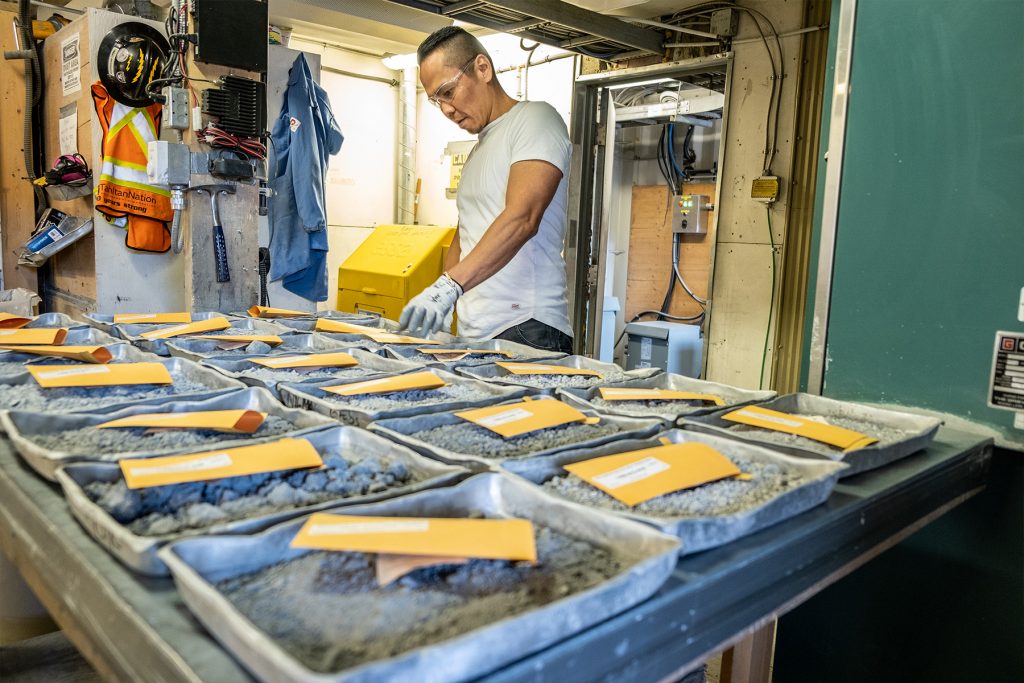 Worried that you might not have the formal education necessary for the job you want?
Complete the OnTrack skills test to connect with job opportunities in an entirely new way. Learn about the jobs you qualify for with your essential skills level.
The OnTrack essential skills database includes: Resume Builder, Training, and Certification, Job Board, and a Platform to Connect to Tahltan-exclusive Employment 
Click here to create your own profile in the OnTrack essential skills database.
The essential skills database is a tool. It's designed to get you a job. OnTrack is here to connect you to a career. Here you can work on career building, skill development, and your next step. Track openings and connect with new opportunities.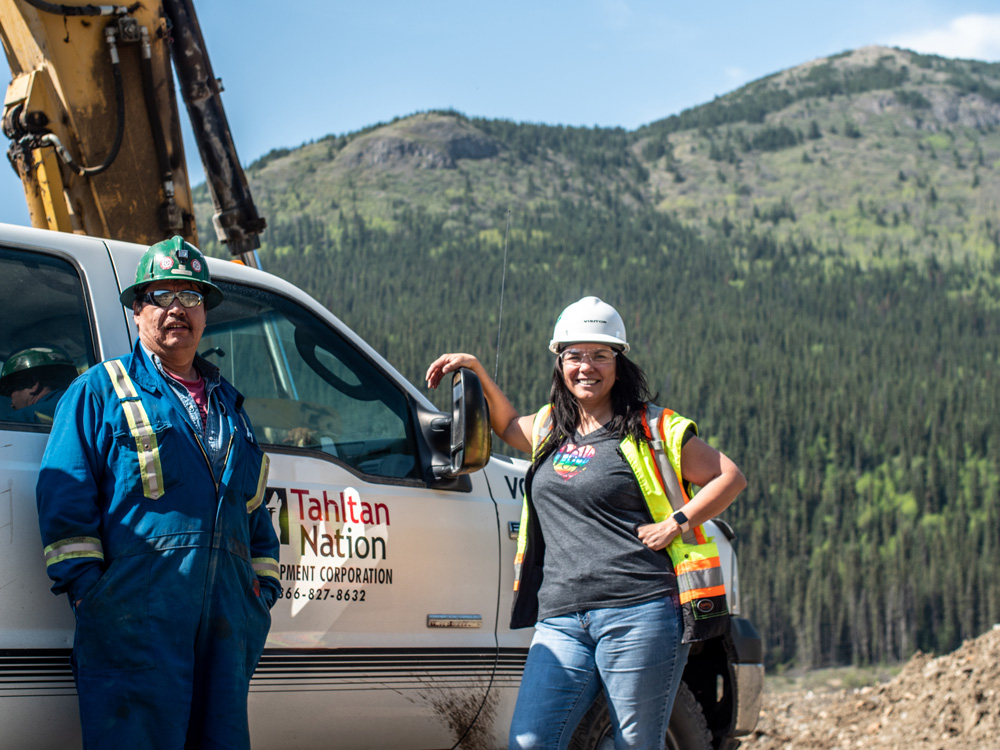 History of the Project
Through our cultural traditions and our lives in remote, northern communities, we develop many skills. Though they are transferable to the workplace, trades, industry, and a variety of careers, these skills are often not recognized.

We Tahltan knew we had a valuable skill set and we knew we needed a way to show it. We knew that our culture and traditional activities developed pre-employment skills. We just needed a way to show that they are transferable to the workplace.

In 2004, we started a Tahltan Skills Inventory at Eskay Creek. We started with the TOWES test. The pilot project proved we were right: the Tahltan workforce showed a high level of essential skills.

One local Tahltan employee's test results were very high. Upon questioning, we discovered that he had gone part way through an electrical apprenticeship, part way through a carpentry apprenticeship, he was a hunting guide, he volunteered for the fire department and he was an ambulance attendant in his community. If you just saw his resume, he looked like an equipment operator, but when we realized his essential skill level, the mine sent him to become an environmental monitor. He then filled a critical position and lived locally. If the mine went out of compliance and needed immediate assistance, he could be brought in.

The Tahltan Central Government works hard to connect Tahltans, no matter where they live, with the vast array of job opportunities in Tahltan Territory. Since 2015, we used TahltanWorks to help membership find jobs. OnTrack and the essential skills database are the next step. We'll continue to use traditional methods to match job seekers with employment opportunities but we now have these new tools to assist us.

Tahltans have always known that we have a unique skill set and problem-solving is in our blood.
The Future
This is just the first step. As we build a database reflective of our workforce and our unique skills, we'll only increase our Nation's capacity.
We currently have land-based cultural curriculum taught in our schools and a summer education program.
We will soon have essential skills computer-based training in all our communities and on worksites.
Newcrest Mining are a leader in the block cave mining method, the most environmentally-friendly method of underground mining. They will be use the essential skills database to recruit and train Block Cave Miners to start underground mining at Red Chris over the next five years.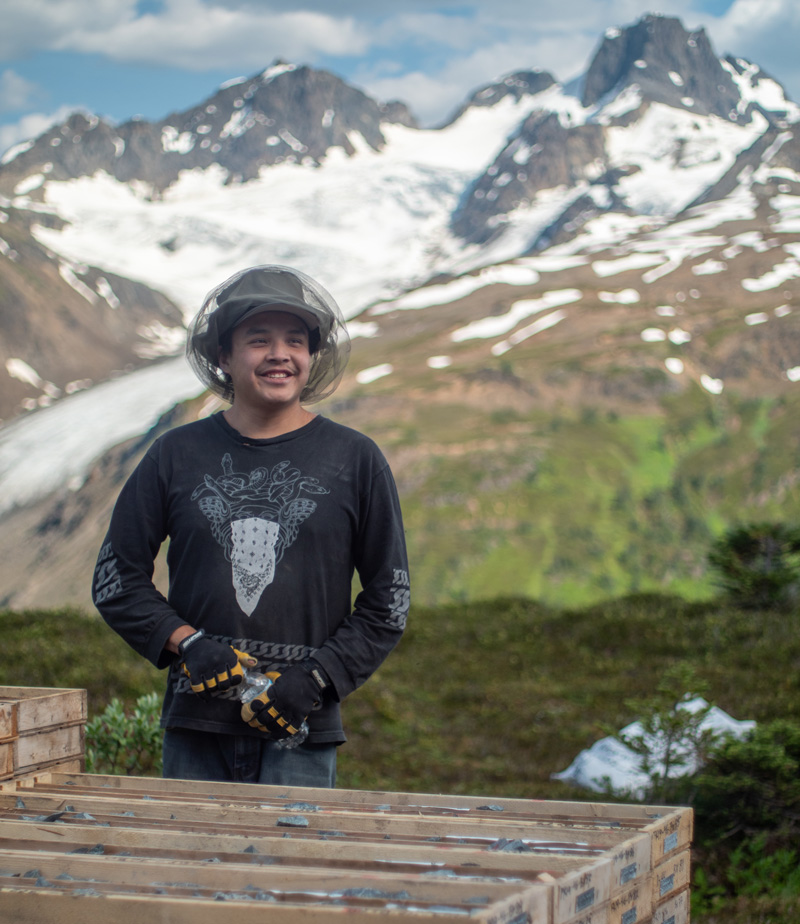 ---
Ready to test your skills?
Match your skill set with current employment opportunities.
Test results help bolster your application.